Unveiling of Mary Raine mural in celebration of International Women's Day 2021
Our Director, Dr Amanda Cleaver, spoke with 98.5 Sonshine FM on International Women's Day, 8 March 2021, celebrating the legacy of Mary Raine at the unveiling of a larger than life mural in Raine Square.
The mural was commissioned by Raine Square, the Charter Hall Group, in celebration of Mary Raine's success as a businesswoman, philanthropist and founder of the Raine Medical Research Foundation.
The mural is located in Queen Lane and was painted by local street artist Jerome Davenport from Blank Walls, a Perth-based art organisation. The mural includes a QR code that takes people to a documentary-style video providing the history of Mary Raine's legacy, accessible here.
We encourage you to take a stroll through the laneways of Raine Square to experience this modern take on a piece of Perth's history.
Take a look at the mural and hear more about Mary Raine's history in the video recording of the interview with Kriste from 98.5 Sonshine FM and Dr Amanda Cleaver, accessible here.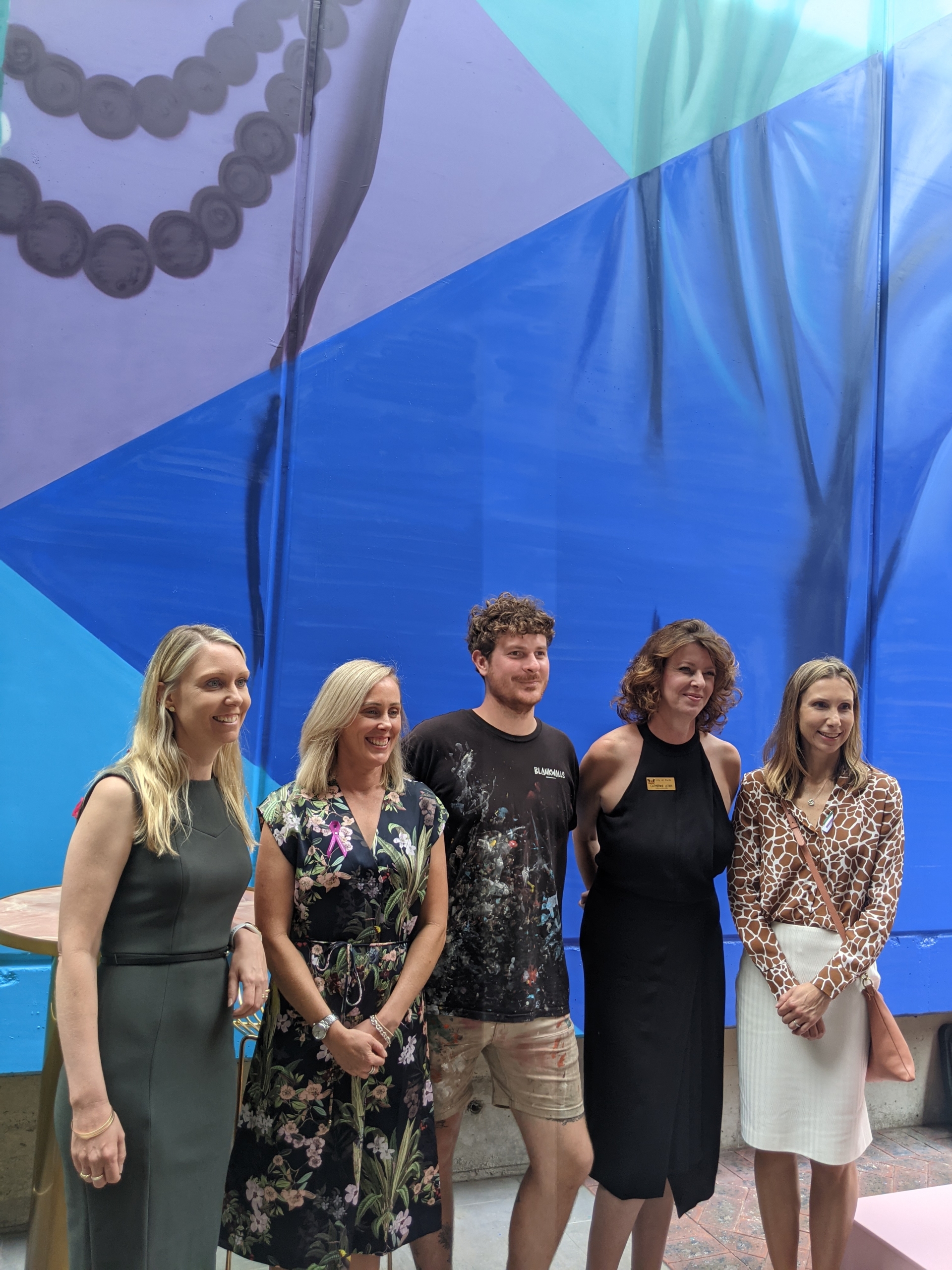 Source: 98.5 Sonshine FM 'Mary Raine, the business woman who defied all odds and funded the Raine Medical Research Foundation' https://98five.com/mary-raine-mural/
https://www.rainefoundation.org.au/wp-content/uploads/2021/03/Raine_Square_Mural1.jpg
562
1094
raine@rainefoundation.org.au
https://rainefoundation.org.au/wp-content/uploads/2020/02/NEW-Raine-MRF-logo-300x107.jpg
raine@rainefoundation.org.au
2021-03-10 14:42:38
2021-05-05 09:37:37
Unveiling of Mary Raine mural in celebration of International Women's Day 2021